Good Morning! of maybe I should be saying Goof Afternoon!
Today was an early day of running errands for us. I wanted to get out and beat the heat.
The weather~
Hot! Hot! Hot! Today is going to be 90 degrees and sunny. A great day for the pool, but we had errands to do. They are also calling for thnder storms in the afternoon. It's summer...every day has a chance of afternoon thinder storms.
What's on today's agenda~
Shopping! We needed to make a run to the feed store. All the animals needed food. No one around here wants to run out of food with hungry kitties. They can be very noisy if they don't get what they want. After the feed store, we headed to the grocery store. We needed. some fresh veggies and fruit to plan this weeks menu
What I'm reading~
Of course, I am reading various textbooks right now planning next year's lessons. I am almost done. I have a few more books to order before I can finish up all the lessons.
On the TV~
Michael has taken over the television this week since it's SHARK WEEK! I really don't understand why anyone in their right mind would want to get into the water with this huge beasts. They have way too many sharp teeth for me.
What's is my sewing pile~
Lots of goodies. Two skirts for my friend's daughter. She wanted some modest, longer skirts. Two dresses for Therese that were modest so she can wear them to church. A dress I am working on to add to my shop I am trying to get up and running. I found the cutest little fabric with foxes on it. My pile includes numerous projects I have started and never finished. I keep telling myself to sit down, sew through the pile and clear stuff out. There just is never enough time in the day it seems.
My to do list~
Laundry like every week. Normal weekly cleaning, I do want to work on the porch and the basement. I'd love for the kids to get rid of some of the stuff they have outgrown. They have a hard time letting go of toys.....even if they haven't played with them in a few years.
What I'm praying for~
Families and children. Lately there seems to be a lot kid bashing. It saddens me that children our now looked at as a burden. Society seems to care more about animals and trees than they do children. Very child is precious. I look at my two babies (who are no longer that little) and can't imagine life without them. They have brought so much joy, happiness, sadness, and tears to my life. I wouldn't change it for the all the money in the world.
From the camera~
Summertime fun!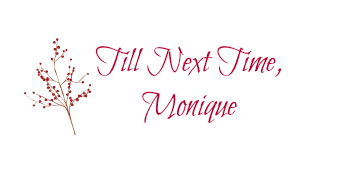 Please Note~ This post may contain affiliate links. If you choose to click on a link, add it to your cart and complete your purchase, I will receive a small percentage. We are very grateful for this additional source of income. Thank you.
Make sure you don't miss a thing! Subscribe to Mountain of Grace Homeschooling below and get the post delivered directly to your inbox!