This summer, our homeschool group has been planning some fun, yet educational field trips for the kids to do. We wanted to keep them active, be able to see friends, and help relieve some of the boredom that sets in during the summer months.
We recently headed out for a hike and picnic at the Paw Paw Tunnel.
The
Paw Paw Tunnel
is part of the Chesapeake and Ohio Canal (C&O). The
C&O Canal
is a National Historical Park in Washington D.C., Virginia, West Virginia, and Maryland. It is 184.5 miles long and covers 19,586 acres. The primary purpose of the canal was to transport coal from the Allegheny Mountains to Washington D.C. Now it is used by hikers and bikers.
The Paw Paw Tunnel was built to bypass the Paw Paw Bends a 6 mile stretch along the Potomac River. The Tunnel took 14 years to build. It was started in 1836 and didn't open until 1850. The tunnel is lined with SIX MILLION bricks!
Once completed, boatman lead mules through the tunnel. The mules would pull the boats and cargo through the tunnel. The tunnel was small and cramped. Two boats couldn't pass each other, so boatmen had to alternate. Sometimes this was peaceful, but not always.
Today, the tunnel can be explored on foot since the tow path is still intact. The path is gravel and a little uneven. The tunnel is 3,118 feet long. It's height is 24 feet and the tunnel width is 27 feet.
Definitely bring a flashlight! You can barely see the light at the end of the tunnel.
We saw lots of wildlife. Snakes, frogs, and butterflies.
After our pleasant hike along the canal, we enjoyed a picnic lunch. Following lunch, moms chatted away while the kids played a game of kickball.
We were lucky enough to have a park ranger stop by. He gave an informative talk to the kids (and parents) about the canal. He answered all their questions. It was nice of him to take time out of his busy day to talk to the kids. I love when other people take an interest in children's lives and education.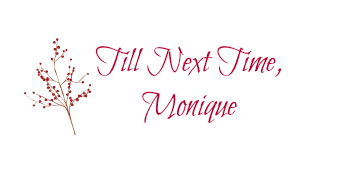 Please Note~ This post may contain affiliate links. If you choose to click on a link, add it to your cart and complete your purchase, I will receive a small percentage. We are very grateful for this additional source of income. Thank you.
Make sure you don't miss a thing! Subscribe to Mountain of Grace Homeschooling below and get the post delivered directly to your inbox!