Do you kids love to do puzzles? I know my kids love to figure things out. Michael has loved puzzles since he was a little thing. He'd sit for hours when he was 2 years old putting puzzles together. I am so excited to share with you about a fantastic new puzzle for kids and adults. Recently, we were given the chance to review
The Statue of Liberty FlipStir Puzzle
from
Enlivenze LLC.
Enlivenze LLC is a company that works on creating "Smart. Active. Play." products. The companies goal is to make products that encourage active play. They want to inspire and challenge children's minds. The company is based Saint Paul, Minnesota and the puzzles are made right her in the United States. Isn't that great!
The FlipStir puzzles come in 2 different levels, Level 1 and Level 2. Level 1 puzzles have simpler pictures to put together, while Level 2 puzzles have pictures that are little trickier to put together.
Level 1 Puzzles
Rainbow Pencils
Tyrannosaurus Rex
Level 2 Puzzles
Solar System
The Statue of Liberty
The Periodic Table
The FlipStir puzzles are geared for ages 7 and up. Perfect for kids and adults. The puzzles costs $24.95.
The Statue of Liberty FlipStir Puzzle
is a self contained 3D puzzle. . No losing pieces! The puzzle is in a plastic jar that reminds me of the jars you used to find in barber shops. The jar is easy to clean. The puzzle itself is 10 pieces. The instructions are super easy!
It really is that simple. I will admit that it takes a lot of hand eye coordination to solve these puzzles. It helps improves fine motor skills and child's dexterity. Once you figure out how to work the pieces around it becomes easier to solve.
When we opened up the shipping box, our puzzle was already shaken up. Both Michael and Therese gave the puzzle a try. Neither one of them solved it on their first try. A few days later I sat down and gave it a try. I wanted to see how the puzzle worked and how difficult it was. At first, I wasn't quite sure on how to get the pieces around. I started using the wand to move the pieces around. I recommend putting the puzzle on its side to switch the pieces from the top to the bottom. I noticed that the puzzle had the title The Statue of Liberty and New York, NY U.S.A. I worked on getting the words into the right position. Once I got the bottom 3 pieces in I knew where the other pieces went. The tricky part was getting them there. I had o move pieces around without messing up the pieces I already had in place.The first and last puzzle piece were probably the easiest to get into position.
After everyone has solved it, I figured we'd have a contest to see who can solve it the fastest. We'll time each other and see who can be #1. I think a little competition will be a great way to challenge their minds a little more.
What we thought of The Statue of Liberty FlipStir Puzzle?
When the box arrived in the mail, both kids were excited. They couldn't wait to see how the puzzle worked. We have enjoyed it. The kids are looking forward to taking in the car when we go o vacation in September. I love that they can't lose any pieces in the car. Some car games can still have lose pieces and we always seem to lose a few. I love that it's self-contained! I love that it's quiet. We won't have to listen to any annoying sounds while driving across country. Even better is requires no batteries. All it takes is your child's smart brain and their hands.
Michael has already asked for the Solar System puzzle and he Periodic Table puzzle.
Want to learn more about these amazing puzzles?
Check out them out!
Make sure you stop over to see what other fun puzzles the crew reviewed!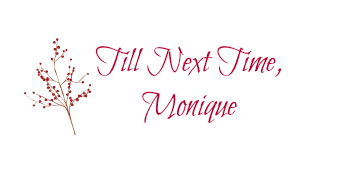 Please Note~ This post may contain affiliate links. If you choose to click on a link, add it to your cart and complete your purchase, I will receive a small percentage. We are very grateful for this additional source of income. Thank you.
Make sure you don't miss a thing! Subscribe to Mountain of Grace Homeschooling below and get the post delivered directly to your inbox!