So What is MyFreezEasy.com?
MyFreezEasy.com is a freezer meal planning tool that allows you to make 10 (or more) meals to store away in your freezer for those busy days! You can prepare and load your freezer up with meals in LESS than an hour. Having healthy, yummy meals ready for my family to eat is such a huge help when running around.
This year, the kids have co-op classes, clubs, scouts, and sports. We are out and about 3-4 days a week. We are always walking in the door at dinner time. Having dinners ready to go are a huge help for this hectic mom! Not only do I have great meals for my family to eat, I'm saving money too. I'm no longer running to the store to pick up something for dinner because I forgot to take something out the night before or that morning. No more last minute trips to the grocery store.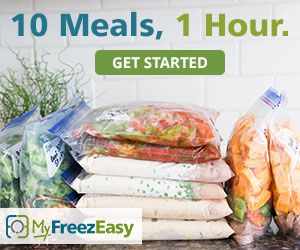 MyFreezEasy.com offers freezer meals that will appeal to everyone in your house. Even those moms with picky eaters will find options for their families.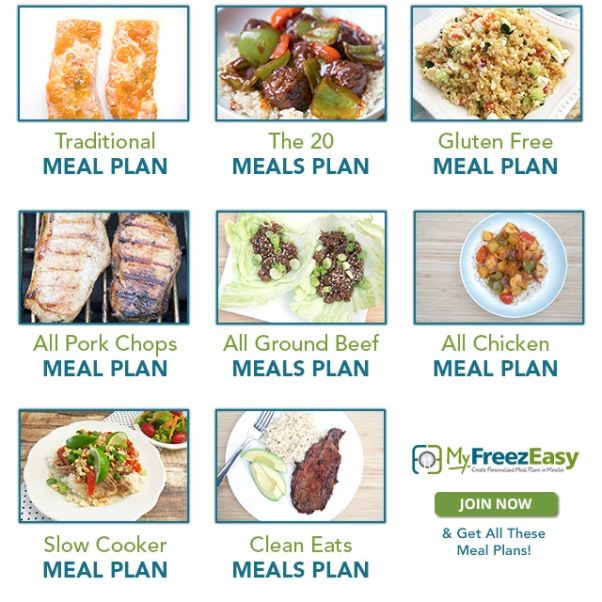 My daughter and I have Celiacs Disease, so I was very excited to see a Gluten Free Meal Plan offered. We gave this freezer meal plan a try. I did have to change it up a little bit to fit our families likes and dislikes.
We were away for September, so we tried out the October freezer meal plan.
Our October freezer menu plan included...
Upside Down Nacho Skillet
Chicken Curry Peanut Soup (this was a no go in our house)
Baked Island Chicken
Slow Cooker Simple Beef Stew
Split Pea Soup (with 2 people who highly dislike peas this was also a no-go)
Each meal plan includes Recipes for the dishes, shopping lists for your meals, prep assembly instructions, meal assembly instructions, cooking instructions, and labels you can print on stickers to place on your freezer meal containers. No guessing what's in the bag. Each month comes with 5 recipes. To get the 10 meals for your freezer, you double up each recipe.
The first recipe we decided to give a try was the Upside Down Nacho Skillet. I figured you can't go wrong with nachos and tacos! The only substitute I made for with this recipe was changing out turkey burger for the ground beef. It still tasted great. It was a big hit for our family.
I prepared the Baked Island Chicken and the Slow Cooker Simple Beef Stew for the freezer. We haven't eaten it yet, but it was easy to prepare. I love how the assembly prep instructions included the directions for preparing 2 meals. It's nice knowing that I have meals waiting in my freezer. I feel more organized and on top of things. I no longer feel overwhelmed with what to prepare for dinner.
We did try out a few of the other recipes. The Bacon and Ranch Chicken was a big hit with the kids. We had everything we needed already in the house....chicken, ranch dressing, bacon, and cheese. The dish was easy to assemble, took about 45 minutes to bake, and had wonderful flavor. The only thing I would change is the bacon. My family prefers their bacon crispier. I think the next time I make it, I cook the bacon first and then sprinkle it on top.
Between the gluten free meal plan and the clean eats meal plan, I know I will be able to prepare meals for my families.
So What Did I Think of MyFreezEasy.com?
I found the meal plans easy to follow. Erin has thought of everything. Being able to print off my shopping list and head right to the store is great. The selection of meals offered are wonderful. The variety of meals is amazing. Every family will be able to find meals to fit their tastes.
Being able to build my own recipe meal plan is a wonderful tool. I can adapt the meals offered to my on family. I love how I can save them to my own file and then print them out to head to the store.
My only recommendation is to have a dessert added to the monthly meal plan. It would be great to have desserts prepared for when last minute quests arrive for a visit.
The MyFreezEasy.com is great for homeschooling moms, stay at home moms with little ones, and working moms. It's great for everyone one who want easy dinners ready to go, wants to cut down their time in the kitchen, wants to save money on groceries, and most importantly prepare healthy tasty meals o eat!
For this review, I received the Premium Annual Membership for this review.
This freezer meal plan costs $95 a year.
So what did I get?
2 months free access
Access to 8 new meal plans
Video instructions for assembly
Highlight videos for all meal plans
Ability to adjust serving sizes
Create my own meal plan
Customize Existing Meal Plans
and
Create a favorites section for recipes
Learn more about MyFreezEasy on......
Be sure to stop by and visit the other members of the crew to see the recipes that they decided to give a try!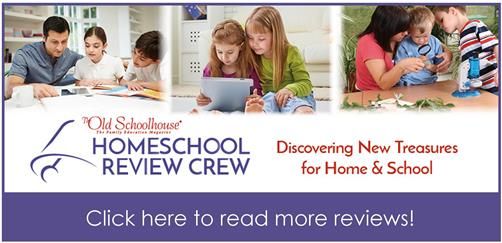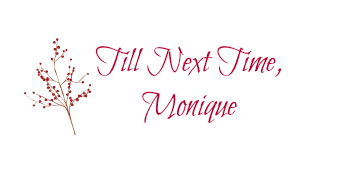 Please Note~ This post may contain affiliate links. If you choose to click on a link, add it to your cart and complete your purchase, I will receive a small percentage. We are very grateful for this additional source of income. Thank you.
Make sure you don't miss a thing! Subscribe to Mountain of Grace Homeschooling below and get the post delivered directly to your inbox!