When you have a child with an uncommon name finding a gift with that child's name on it can be difficult and seem almost impossible. No coffee mugs, key chains, bookmarks, etc. This can be very frustrating for that child. When I was offered to chose a
very special personalized name plaque
from
CrossTimber,
I was extremely excited. Michael has a birthday coming up, so this would make a wonderful birthday gift for him!
For this review, I received a Personalized Frames Plaque with Name Meaning and Bible Verse. When placing my order, I was amazed at all the products available from CrossTimber. If you are searching for a personalized gift for someone special, CrossTimber has exactly what you are looking for. This company is amazing!
CrossTimber offers a variety of gifts.
Framed Plaques
Mugs
Music Boxes
Bookmarks
Pocket Cards
Greeting Cards
These gifts can be personalized by adding the recipients name and choosing a background that would be chershed by the receiver of the gift. All the gifts offered from CrossTimber include the meaning of the name and a special bible verse.
I ordered the personalized name plaque. The name plaque measures 7 x 9 inches. My plaque included a 5x7 name print and a frame.You can customize the print with different backgrounds. CrossTimber offers images ranging from faith & inspirations, animals & creatures, people & relationships, and the great outdoors.You can even choose between four different frames to complement your name meaning print.
For Michael, I choose the Celtic Knot background design for his plaque. His real name has a Scottish background, so I wanted it to reflect his name and our Irish/Scottish heritage. His real name is not used on this blog, so I have blocked it out.
M******
From Gaelic
Son of the Wind, Son of the Fire
Lead by the Holy Spirit
I loved how they took the time to pick a frame that matched the design I had chosen. This was a birthday present for Michael and he LOVED it. He was so excited to see something with his name on it. He immediately wanted to know where I had found it. I think a mug for hot coco will be in his Christmas stocking this year. Therese has already asked for her own personalized plaque. IN fact, I see a lot of great Christmas and birthday presents for friends and family this year.
Included with Michael's personalized plaque was a personalized bookmark for me. I was so surprised. I absolutely loved it. It was beautiful and I really enjoyed learning more about my name.
Monique
From Latin
Beautiful Counselor
One Who is Set Aside for God
What We Thought About CrossTimber?
This is such an amazing company. Wonderful, friendly, caring, and a fantastic company. They seem like a very sweet family. The have beautiful products and really take their time with their customers. They took the time out of their busy day to verify if Michael's name (his real name) was spelled right. They were quick to answer emails. They seemed just as excited as I was to finally have something with my son's name on it. They truly care about their customers!
Just in time for Christmas they offering
a wonderful giveaway!
Be sure to enter. You can be one lucky reader to win a free name gift or a $10 gift card!
The giveaway ends on December 4th.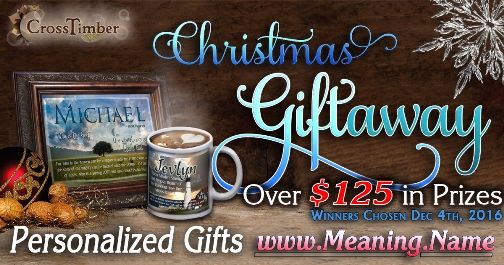 Want to see more wonderful products offered by CrossTimber?
Just click on the image below and see what other items members of the review crew reviewed.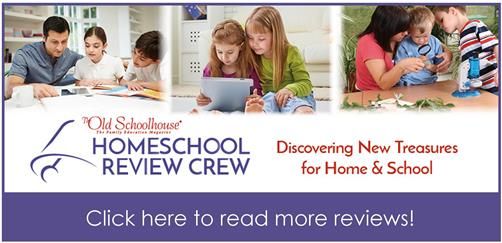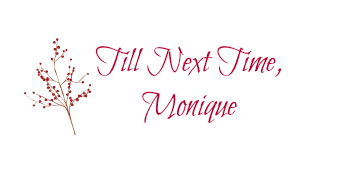 Please Note~ This post may contain affiliate links. If you choose to click on a link, add it to your cart and complete your purchase, I will receive a small percentage. We are very grateful for this additional source of income.
Thank you. Make sure you don't miss a thing! Subscribe to Mountain of Grace Homeschooling below and get the post delivered directly to your inbox!