Please Note~ This post may contain affiliate links. If you choose to click on a link, add it to your cart and complete your purchase, I will receive a small percentage. We are very grateful for this additional source of income. Thank you.
We love hand son learning in our house! We were thrilled to try out another great product from
Home School in the Woods.
This time we, received the
Hands-On History Lap-Pak Wonders of the World.
Over the years, the kids and I have discovered that having fun while learning helps them learn the information and lets them enjoy the themselves in the process.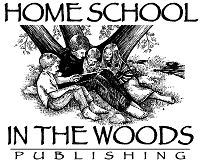 Home School in the Woods offers parents and students a wide variety of learning materials. The company was founded by Amy Pak and her family. Amy was a homeschooling mom of four who wanted to create a fun way for students to learn history. She felt is was important for students to learn history, but even more importantly for them to understand it. She wanted the learning to be exciting! No boring history textbooks here. Hands- on projects and great literature were the key. So after researching and figuring out what worked, she decided to share her valuable resources with all of us.
Parents can choose from a wonderful selection.
Hands-On History Lap-Paks
(Grades K-2nd)
Benjamin Franklin
Knights
(Grades 3rd-8th)
U.S. Elections (we reviewed this one last year)
The 20th Century in America (I'm looking into this one for next year)
Wonders of the World
Hands-On History Activity Paks
(Grades 3rd-8th)
The Old Testament
The New Testament
Composers
Artists
and their newest one....
Make-a-State
History Through the Ages: Time Travelers American History Studies
(Grades 3rd-8th)
New World Explorers
Colonial Life
The American Revolution
The Early 19th Century (the kids had fun working through this one)
The Civil War ( a great way to study the Civil War)
The Industrial Revolution through the Great Depression (this one has some fun crafts)
World War II (can't wait to get to use this one next year)
History Through the Ages: Project Passport World History Studies
(Grades 3rd-8th)
Ancient Egypt (loved it)
Ancient Greece
The Middle Ages
Renaissance & Reformation
and
History Through the Ages: Timeline Trio
As you can see they offer a little bit of everything. Finding a topic to fit your needs and engage your children would be rater simple. Over the past few years we have used a few of their products. Just this past year we used the Civil War and The Industrial Revolution Time Traveler series. We'll continue with the series as we finish up with the Great Depression and World War II. I'm always amazed with the amount of information the program offers to students.
O.K., so now on to the review! I was excited about getting the Wonders of the world. I had always wanted to learn more about these amazing and stunning historical places. Since we were technically on our summer schedule, I thought the Wonders of the world would be a great topic to study and learn more about. For this review, we received a link to download the product. It was super easy to do. We received an email, I clicked on the link, and the Wonders of the World lap-pak was downloaded. The download version is $18.95. If yo'd prefer a CD, you can purchase one for $19.95. I've used both formats in the past and they work the same way. It just comes down to your personal preference.
The Wonders of the World Lap-Pak is all about these famous places created by man and nature. It truly is amazing how some of these places were made. Students will learn all about the Ancient Wonders, the Medieval Wonders of the World, the New Wonders of the World, and God's Wonders of the World.
Ancient Wonders of the World
Statue of Zeus
Temple of Artemis
Mausoleum at Halicarnassus
Colossus of Rhodes
Lighthouse of Alexandria
Great Pyramid of Giza
Hanging Gardens of Babylon
Medieval Wonders of the World
Stonehenge
Leaning Tower of Pisa
The Colosseum
Hagia Sophia
Great Wall of China
Catacombs of Kom el Shoqafa
Lost Porcelain Pagoda
Modern Wonders of the World
Channel Tunnel
CN Tower
Empire State Building
Golden Gate Bridge
Itaipu Dam
Panama Canal
Netherlands North Sea Protection Works
Natural Wonders of the World
Mount Everest
Grand Canyon
Northern Lights
Harbor of Rio de Janeiro
Great Barrier Reef
Paricutin: Volcano in a Cornfield
Victoria Falls
The kids and I were excited and eager to study these beautiful places. Most we had heard of before. I was lucky enough to study abroad in college and was able to visit Stonehenge and the Colosseum. The kids were able to take a look at them in my old photo albums. In my life prior to kids, I lived in NY, so I've been in the Empire State building.
Of course,we were more excited to learn about the places we had never heard of before or the places we knew very little of. Michael was thrilled to learn more about the Great Barrier Reef.
The Lap-Pak consists of 23 lap booking projects. These projects consist of creative writing projects, coloring and drawing pages, research opportunities, and fun projects to work on. All the projects are then put together in a colorful lapbook.
To go along with the 23 projects, a booklet is provided. This booklet gives students (and moms) all the information needed. You have 2 options on how to print this booklet out. For the life of me, I can never figure out how to make the 32 page booklet. It just seems confusing and too time consuming. I always print out a full page text. I just use construction paper to make the book. My kids can then just add it to their binders.
We also checked out a few books out from the library about the different Wonders of the World. I love to have visuals. There are plenty of sites online that have information. The resource page is filled with additional resources to use. There is a wonderful selection of books that are recommenced.
I love how the lap-pak comes with detailed instruction sheets. Students (and parents) can read all about the projects and how to assemble the lapbook. There is even a page that tells you what projects are included and what supplies you will need. The supplies list is filled wit materials you probably already have markers, paper (white & colored), cardstock, pencils, colored pencils, glue, tape, paint, and of course file folders to create your lapbook.
If you want your kids to learn about the Wonders of the World and have fun doing it, then this lap-pak is perfect for the kids!
Home School in the Woods now offers families a A La Carte Projects!
Now you can purchase just a few select projects to use with a certain topic. You can purchase games to play about different time periods, learn about art or the orchestra, learn about different composers, or take a journey through history with the timelines!
Be sure to check out the other crew member's reviews!
we reviewed a ton of great projects.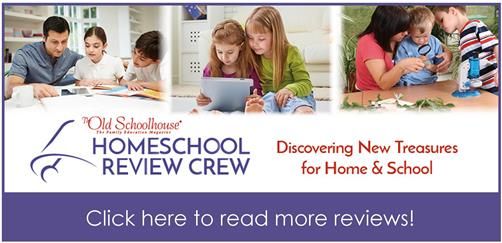 Till Next Time,
Monique