Please Note~ This post may contain affiliate links. If you choose to click on a link, add it to your cart and complete your purchase, I will receive a small percentage. We are very grateful for this additional source of income. Thank you.
As the kids have gotten older, I have dreaded teaching a few subjects. Chemistry and Geometry come to mind. I struggled in high school with both of these subjects. I was thrilled when we were given the opportunity to try out
Fascinating Chemistry
from
Fascinating Education.
Maybe with this course, I won't have to worry about teaching Chemistry.

Fascinating Education offers students a variety of science courses. Students can choose from Chemistry, Biology, Physics, Medicine, and Atoms & Molecules. Dr. Sheldon Margulies' approach to science is a fascinating one. Usually science is thought of as boring and tedious. Science is supposed to be serious and not a lot of fun. Dr. Margulies begs to differ. He believes science should be enjoyable. Students should be given the scientific tools that they can use in their own lives. Science should be easy to learn and understand. Too often students believe science is for only the smart kids. I know I believed that as a young student. Dr. Margulies feels that once student realize science is easy, they will grow in their confidence. This confidence will then allow them to excel in the scientific world! I LOVE his belief and wish more students could gain from his expertise.

For this review, we received a one year subscription for Fascinating Chemistry.
Fascinating Chemistry has 18 lessons.
Lesson 1~ The Structure of the Atom
Lesson 2~ The Ionic Bond
Lesson 3~ The Covalent Bond
Lesson 4~ The Polar Covalent Bond
Lesson 5~ The Metallic Bond- Part 1
Lesson 6~ The Metallic Bond- Part 2
Lesson 7~ Heat
Lesson 8~ Air Pressure
Lesson 9~ Properties of Water
Lesson 10~ The Mole
Lesson 11~ Gases
Lesson 12~ Solutions
Lesson 13~ Chemical Reactions
Lesson 14~ Orbitals
Lesson 15~ Molecular Geometry
Lesson 16~ Electrochemistry
Lesson 17~ Polymers
Lesson 18~ The Nucleus
and
Lesson 19~ Final Problems (review)
Each lesson has an video lesson, a script of the lesson that can be printed out, and a test. The lessons are broken up into further sections. Each lesson contains a lot of information. It can seem overwhelming at first. I love how you can print out the lessons script for reference. I recommend creating a binder for the scripts or notes the student takes.
The lesson are about 45 minutes long. If you take the test after the lesson, I would say the entire lesson and test would take a student about an hour and a half.
To go along with the Fascinating Chemistry lessons, 12 labs are provided for student to explore with. The labs are a great way for students to get into chemistry. Utilizing the labs will only help the student understand the importance of chemistry in our world. Supervision is recommended for the labs and additional materials are needed to complete them.
I love how Fascinating Chemistry lessons can be done at the students own pace. One lesson a week or one a day. Students can choose to work on one lessons for 3 days during the week or complete an entire lesson in one day. It truly is up to them. This program is a wonderful student led program.
What We Thought About Fascinating Chemistry
It's very easy to set up and log in. I love that Michael can log in and get to work....more of that independent learning I have been trying to get him into. Michael and I both agree that the videos contain a lot of information. The lesson scripts printed out help students keep all that information straight. Spreading the lessons out over a few days is a great way to help break up all that information overload. The labs are a fun way to bring the science to life.
Check out the other science courses offered from Fascinating Education!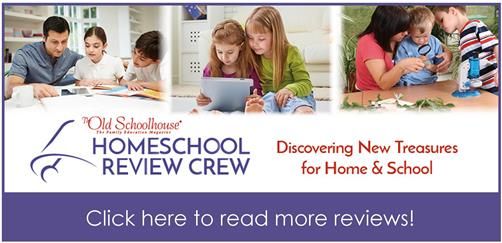 Till Next Time,
Monique