For this review, Therese received a physical copy of both Circle C Stepping Stones books, Andi Saddles Up and Andi Under the Big Top by Susan K. Marlow. The paperback books are part of the Circle C book collection.
The Circle C Stepping Stone books are the next step after the Circle C Beginner books. The books are geared for children between the ages of 7-10. They follow the adventures of nine year old Andi and her friendly little filly, Taffy. These books are the perfect stepping stones between the Circle C beginner books and the Circle C Adventure books. The books offer readers more challenging words, while having fun illustrations for the reader to look at. Both books are 112 pages long.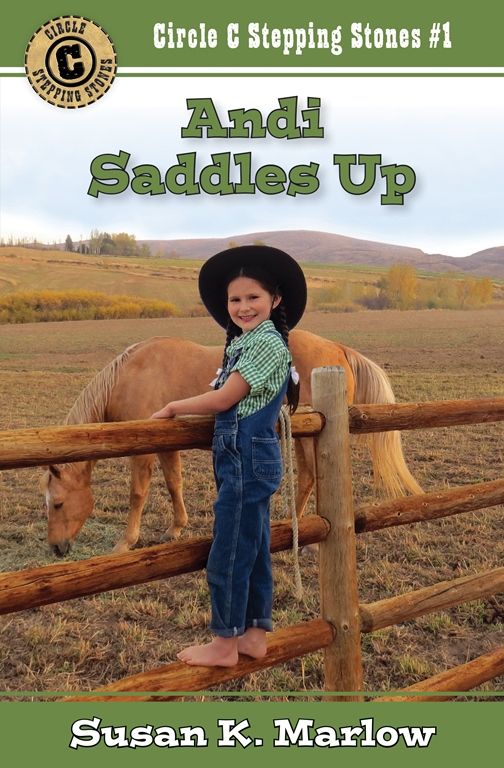 The first book, Therese read was Andi Saddles Up. This books follows Andi as she turns nine, makes a new friend named Sadie, and has fun hanging out with her new friend. But soon thing change as Andi and her friend, Sadie have to face a challenge in their friendship.
Can they hang on to their special friendship?
The second book in the series, Andi Under the Big Top, follows Andi as she experiences the circus that has come to town. Andi is thrilled to see the circus. She can't imagine anything more exciting than riding her horse under the big top. She makes a new friend, a young boy, named Henry. Henry shares a secret with Andi. She sets out to help her new friend. Can Andi help young Henry? Will it cost her?
So What Did We Think of the Circle C Stepping Stone Books?
This is our second review for the Circle C books by Susan K. Marlow. We have enjoyed all the books we have read so far. They are charming tales about a time gone by. Therese is looking forward to reading the books geared for the older girls now that her reading skills have improved.
Therese enjoyed both books. She's on the older age range for these books and found them to be an easy read. They were nice books to break up her the more difficult books she needs to read for her school lessons. Sometimes it's nice to have a book you can read in a few days. Even an easy reading book provides a wonderful opportunity to travel into another world.
I loved how Susan K. Marlow provides parents and teachers with wonderful study guides to go along with the books. The study guide is free! The study guide offers some fun learning activities to go along with the books. Readers will get to explore historical and language arts related topics.
Language Arts
vocabulary, reading comprehension, poetry, alphabetizing, similes, word puzzles, etc.
Geography
maps & train routes
History
horses, ranching, telegrams, old fashioned towns, life during that time period
Math & Science
math, animals, five senses, anatomy
Character & Bible Study
characters traits, virtues, bible verses
Crafts & Fun
games, posters, toys, music, ballads
The study guide is broken up into twenty eight days. The guide provides a breakdown of the chapter readings and the activities to be completed for each day. There's even an optional lapbook that can be purchased for $6.00-12.00. This is a great bonus for parents. You can see what you child is comprehending from their readings. It's even better for the students! They can have fun digging into Andi's world a little deeper!
Susan K. Marlow has created a wonderful collection of books about Andi, her family and friends from Circle C Ranch.
Circle C Beginners (ages 6-9)
Circle C Stepping Stones (ages 7-10)
Circle C Adventures (ages 9-13)
Circle C Milestones (age 11 and up)
and for boys...
Goldtown Adventures (ages 8-12)
Want to learn more about the Circle C books?
Facebook Susan K. Marlow
Facebook Kregel Publications
Twitter Susan K. Marlow
Twitter Kregel Publications
Kregel Publications was founded in 1949. Their mission is to provide quality, life changing Christian resources to people everywhere.

Be sure to visit the rest of the crew and see what they had to share!
Click on the link below.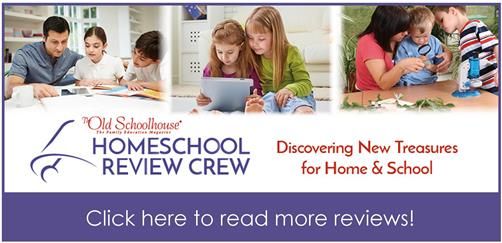 Please Note~ This post may contain affiliate links. If you choose to click on a link, add it to your cart and complete your purchase, I will receive a small percentage. We are very grateful for this additional source of income. Thank you.
Make sure you don't miss a thing! Subscribe to Mountain of Grace Homeschooling below and get the post delivered directly to your inbox!