Today I get to review two amazing products, the
Emu Oil
and
Pure Lanolin Lip Balms
, from
Koru Naturals
for the
Schoolhouse Review Crew
.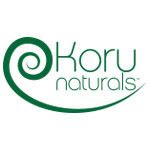 Koru Naturals is a company based in the United States that brings us the beauty and natural wonders of New Zealand. They offer a wide range of products.....lip balms, lotions, oils, shampoos & conditioners, and even teas! Their items are natural and free of harsh chemicals. They are filled with manuka honey, manuka oil, emu oil, and lanolin.
There is something for every one.
I was lucky enough to be asked to review the Emu Oil and the Lip Balm.
I received both products in the mail.
First up, we have the.....
Emu Oil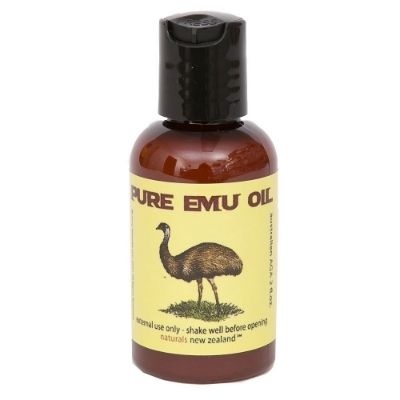 Emu Oil Premium Golden
100% Grade A Emu Oil
$9.83
The emu oil is 100% natural. It contains no preservatives or additives. It's a creamy white oil and has a silky feel. I first used the Emu oil on my hair. I have naturally curly hair, which is dry. Each morning, after my shower, I placed a dime size amount of oil in my hand. I would rub my hands together and then run my hands through my hair. I started at the ends, since they are always the driest part of my hair. When first placed in the hair, your hair will feel kind of sticky, but that doesn't last long at all. Within a few seconds, my hair felt soft! I would just let my hair air dry.I noticed my curls were more springy and much more defined. The oil is very light and never weighed my hair down like so many other products that I had tried. So many products are heavy and leave your hair feeling crunchy or sticky. Not the emu oil. It was perfect!
After a week of using it on my hair, I decided to try it on my face. I tend to have dry skin in the winter and my face gets a little flaky, especially around the nose and forehead. Again, I just placed a few drops in my hand, rubbed them together and then spread the lotion onto my face. My skin is definitely softer! I have little to no flaky patches. The added benefit is my hands, that usually crack in the winter, are slowly healing. My fingers are less painful. My hands look soft and feel great. They look years younger.
This product has so many great uses! I can't wait to see what else it can do.
Next up, we have the....
Pure Lanolin Lip Balm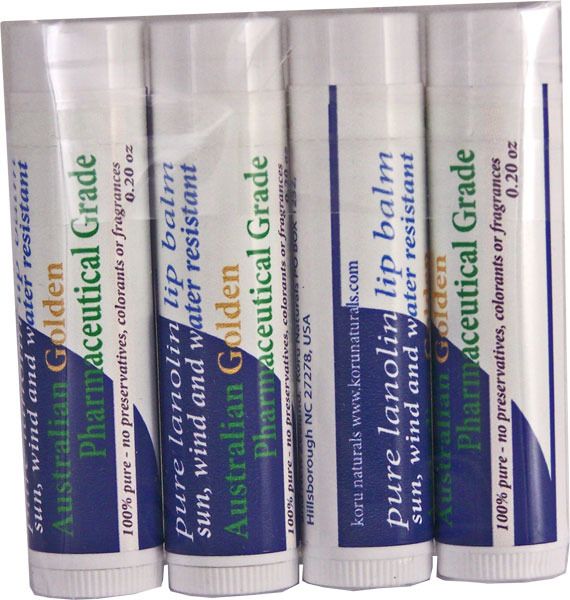 100% Pure Anhydrous Lanolin Lip Balm
$9.80 for 4 tubes
The lip balm is wind, sun, and water- resistant.
Heck, I would say its rain, blizzard, tornado, and so much more resistant.
It sticks like glue!
O.K. I have to be honest at first I really didn't like the lip balm. It was thick and gooey. I felt like my lips had been goobed (is that a real word) with a glob of pure Vaseline or swiped with a giant glue stick.
After a few attempts of wearing the lip balm, I finally figured out the right amount to put on. You can't press to hard. The balm is thicker than your normal chapstick you buy at the store. It lasts a lot longer though. You don't have to worry about it wearing off while you eat or drink.
The best selling point for us is that it's...it's gluten free!!
My lips are smooth and are no longer cracked, even with the arctic temps we have been having this winter.
Even my son, whose lips crack to the point of them bleeding, has soft smooth lips. At one point, his lips started to crack and bleed and within 2 days of using this lip balm they were almost healed!
We will definitely add this to our must have list.
I am looking forward to trying more of their products. I am thinking we will try out the shampoo and conditioner!
Till next time,
~Monique
Want to learn about their other products?
Click on the picture below and you will be led to some other great reviews
.