Please Note~ This post may contain affiliate links. If you choose to click on a link, add it to your cart and complete your purchase, I will receive a small percentage. We are very grateful for this additional source of income. Thank you.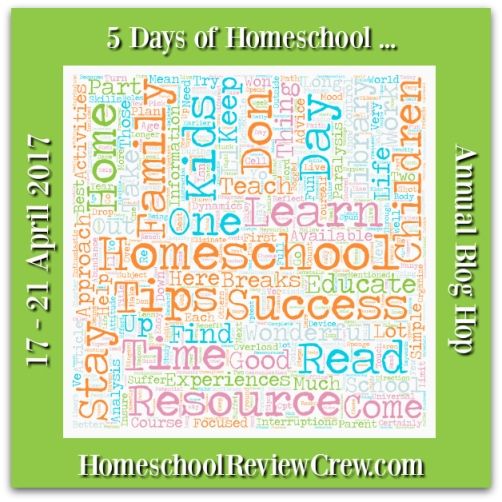 Good Morning!
I just wanted to give y'all a heads up on a blog hop I will be participating in next week!
Next week, April 17-21, I will be joining my fellow Homeschool Review
Crew members for a 5 Days of Homeschooling blog hop all about homeschooling.
Everyone signed up will be talking about various topics that have to deal with homeschooling....Preschool, Special Needs, Middle School, High School, Teaching Styles, Reluctant Learners, and so much more. There will be something for everyone.
I will be talking about Homeschooling the Middle School Years!
It gets here faster than y'all think.
Homeschooling the Middle School Years
How We've Adjusted to the Middle School Years
How to Encourage Independent Learning
10 Things to Know About Homeschooling Middle School
The Importance of Read A-louds
See you next week!
Till Next Time,
Monique
Make sure you don't miss a thing! Subscribe to Mountain of Grace Homeschooling below and get the post delivered directly to your inbox!