Please Note~ This post may contain affiliate links. If you choose to click on a link, add it to your cart and complete your purchase, I will receive a small percentage. We are very grateful for this additional source of income. Thank you.
The kids and I were recently given the opportunity to review the Adventures of Rush Revere Book Series from Adventures of Rush Revere #1 New York Times Bestselling Book Series by Rush and Kathryn Adams Limbaugh. We were thrilled to read these books and experience history coming to life before us.
For this review, we received all five hardback books in the Rush Revere book series.
Rush Revere and the Brave Pilgrims
Rush Revere and the First Patriots
Rush Revere and the American Revolution
Rush Revere and the Star Spangled Banner
Rush Revere and the Presidency
The books came beautiful wrapped up in a blue ribbon. They would have made a wonderful gift for a child learning about American history. They are visually stunning!
They are recommend for readers age 8 to 12. I think they can easily be read to younger children since they are entertaining to read. Who doesn't love a talking horse? I truly believe the books are great for readers of all ages. Older readers and parents will enjoy them to.
The Rush Revere book series are a fantastic way for students to learn about American history. Rush and Kathryn Adams Limbaugh wanted to create a way for young people to learn about history in a fun, creative way. They wanted the books to be engaging, patriotic, and filled with the historical events that created our nation. Readers will meet the amazing people that helped form our great nation, led our revolution, and made our government.
The Rush Revere books are about an American history teacher named Rusty Revere. His nickname is Rush since he hurried everywhere and loved learning about history as a child. Rush Revere isn't your average history teacher. No boring lectures or books are used in his classes. He time travels through history to teach his students, Freedom, Tommy, Cam, history through first hand experiences. His trusty talking horse, Liberty is right by his side.
In the five books, readers will be introduced to many famous men and women from history. Readers will learn about the pilgrims, Squanto, George Washington, King George, our founding fore fathers, Dolly Madison, Frances Scott Key, Thomas Jefferson, and more. They will learn about how our great nation was founded, how we settled the land, how brave men and women fought for our independence from England, our constitution, and our government. Young readers will learn why freedom is so important and why we need to keep fighting for it.
The books are filled with beautiful illustrations! The colors are bright, crisp, and clear. They are stunning. Detailed maps and images with descriptions allows for further learning.
There are even pictures of famous paintings. I love how this exposes students to great works of art.
So What Did We Think of the Books?
We enjoyed reading the Rush Revere series. We loved the time traveling aspect of the books. Who wouldn't want to go back in time and get the chance to experience history first hand. Wouldn't you want to sit down with George Washington, Benjamin Franklin, Thomas Jefferson, or Dolly Madison? The stories they could tell!






I especially like the way the stories were told. They were entertaining, captivating,and held everyone's attention. The kids often asked for another chapter to be read.

We had 2 copies of the first 2 books, so the kids read them by themselves. I read a copy from the library, so I would know what they were reading about. We read books 3 and 4 together as read a-louds. We are getting ready to read book 5 together. I'm hoping this books will give them a good start on our government for a class they are taking next year called, Founding Fathers.




I like how the books were extremely accurate with their historical events. This is one thing we strive to achieve when we teach our kids history. I certainly don't want to teach them history that teaches one belief or view. I loved how the importance of freedom is stressed. I think too often in today's society we lose sight of why we need to fight for our freedom.




Michael loved the books! He found them interesting to read and enjoyed the light humor in the stories. He said the books would be great for a student who doesn't really like history. He feels the books would help them become interested in learning more about history. It may even get them interested in learning more about different periods of history.




Therese enjoyed the books too. She didn't enjoy them as much as Michael. She did say they were entertaining. She agreed that the books made history fun to learn. She said they were easy to read and she's 12.




Another great aspect of these books is the website to go along with them! The study guides available online would make for a great early American history class!

If you head over to the Rush Revere website, parents and children can find a variety of topics and pages to explore. Kids can have loads of fun working on different activities, playing a few games, or even taking a few quizzes about the books. They can test their knowledge! Parents and teachers can find a wonderful selection of resources for learning all about our great nation. Study guides for each book can be found here. Homeschoolers can find out more about the characters from the book, discover new friends, enter a few contests, and even try to earn a scholarship! The Rush Revere website has so many options to explore. You can even go shopping.

Check out the other crew members reviews of the Rush Revere books!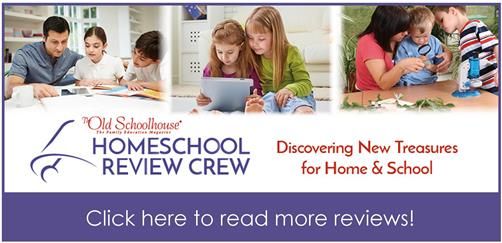 Till Next Time,
Monique