Please Note~ This post may contain affiliate links. If you choose to click on a link, add it to your cart and complete your purchase, I will receive a small percentage. We are very grateful for this additional source of income. Thank you.
It's that time of year again when moms (and dads) start planning for the upcoming school year. Every year I use a combination of computer planning and paper planners. I keep trying to find a planner that I love and enjoy using. I was thrilled to be able to review
Homeschool Planet
from
Homeschool Buyers Co-op
. As the kids get older, I really need a program that allows me to plan their lessons and keep track of their courses and grades!
For this review, we received a one year subscription to Homeschool Planet. A one year subscription is $65 a year, or you can choose a monthly subscription for $6.95 a month. Of course you get your first month free as a free trial.
So What is Homeschool Planet?
Homeschool Planet is an online lesson planning and record keeping program. It offers a variety of tools to organize your home and school!
The program offers the following features...
~Calendar View~
You can view everyone's schedule or just one student's schedule
~Planner View~
A list of EVERYTHING that needs to be completed for the day, week, and month.
~Resource View~
A list of all your text books, workbooks, CDs, DVDs, and websites being used for your lessons. No more missing notebooks with my lists.
~Emails and Text Messages ~
Emails and messages sent out to all family members. A daily digest will be sent out to family members. Lessons, assignments, chores, classes, sports, etc.
~Separate Logins~
For easy access, family members all have their own login information. Students can log in and take control of their own lessons. Great for creating accountability.
~Lesson Plans~
Assignments, websites, books, notes, due dates, etc.
~Tacking Tools~
Track student's attendance and grades. Parents can create a transcript
~Household Planning Tools~
For help around the house, you can create schedules, shopping list (you can email it to yourself) and meal planning. Keep track of birthdays, anniversaries, doctor's appointments etc.
~Customized Home Pages~
You can create you own personalized home page with colors, backgrounds, and widgets for bible verses, weather, daily quotes, to-do list, shopping lists, research topics, and a reading list.
So here is what I have discovered I like about the Planner (and what I don't like about it).
As I stated before over the years I have tried a ton of different planners. Some planners I have loved, while others I have not. Homeschool Planet is easy to use and provides you with everything you could possibly need to get your homechool and home life organized!
Easy~Easy Set Up
Set up was super easy. I didn't have to search through the help page. It wasn't hard to find the pages I needed and everything was right there. No searching for pages! I didn't have to navigate through various pop up windows either. It was easy to see where to enter all the information needed. I set up my home page to how I wanted it. After that, I entered all the information needed for my school. I created my school calendar including my start date, end date, and days off. The program automatically updated my total number of days for school. The next page I filled out was the kid's school subjects, the grading system I was going to use, and all your students information like grade and email address if you want them to receive a daily digest of lessons and chores.
Creating and Setting Up Lessons and Grading System
This process was fairly simple. I will admit it is time consuming (I'm still not completed for next year), but when isn't lesson planning. I'm lucky that both my kids use the same materials for a few subjects. I only have to enter them in once and have both kids join in on the class. Math, on the other hand, had to be entered in for both students separately. If you had 4 kids with 6 different subjects each, this would be a very tedious process. For me, I manually entered in my lessons. I'm still trying to figure out how to use some of the more advanced features. I like to keep things simple. I'm sure as I get more familiar with all the features, I will use more of the program.
The grading system was super easy to set. I found the grading scale simple to follow and adjust to our standards. The grading system makes it extremely easy to keep track of your students grades! I'll be working on Michael's transcript this year, so I am excited that the program has this already set up.
Printable Lesson Plans
This is a fantastic feature of Homeschool Planet. We tried using a paper planner book for the kids last year. They either couldn't find them or forgot to write stuff down. They were useless! The printable lesson page is a great way for me to give them their assignments and have them work independently.
Adjustable Scheduling
One feature I love with this planner is the ability to move assignments with a click of a button. With other planners, I had to delete and rewrite the lessons. With Homeschool Planet I can choose to move the assignment forward. I can even move all the remaining assignments forward. This is great if we miss an assignment here and there and lets face who doesn't fall behind when homeschooling.
Lesson Plans
Homeschool Planet now offers over 200 lessons plans created for many popular homeschool curriculum companies. Members of Homeschool Planet can now add already designed lesson plans from companies like IEW, Saxon Math, Mammoth Math, The Magic School Bus, and Teaching Textbooks. These lessons are all laid out for parents and students. These pre-made lesson plans save you time and keeps your students on the right path. The lesson plans do not contain the curriculum for which they were created.The curriculum will need to be purchased separately.
To go along with this review, I received a free lesson plan. I chose Words That Matter: Middle which is geared for students in grades 6th-8th. This particular lesson plan is 12 weeks long and comes with everything needed. The lesson plan introduces students to 2-4 words daily, a link to hear the word, a link to a PDF that students to fill out, quizzes, and tests. Each day the lesson is outlined and ready to go. I don't have to plan a thing! Easy, convenient, and a wonderful addition to Homeschool Planet.

Want to see if Homeschool Planet is right for you?
Head on over and give it a try for FREE!
They are currently running a special for the month of June, if you sign up right now for a free one month trial will receive a free lesson plan, valued at $5-$15, from their new Lesson Plan Marketplace.
Be sure to check out the other reviews from the crew members. I know they'll have a lot more to say about this fantastic planning tool!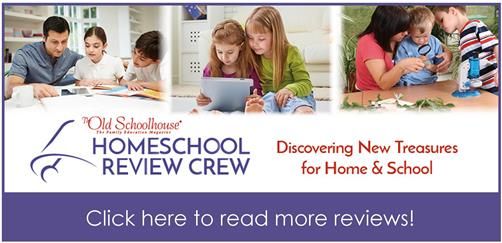 Till Next Time,
Monique