We enjoy learning about different art techniques in our house and love doing art. My kids learned a lot from the
ARTistic Pursuits Elementary 4-5 Book 1
we reviewed last year, so we were excited to be chosen again to review a new book from
ARTistic Pursuits Inc
. This year, we were asked to review one of their new books,
Sculpture Technique Construct
. I was excited about this new book. As an art major in college, I never took classes in sculpture so I was eager to try something new and expose the kids to a new artistic technique.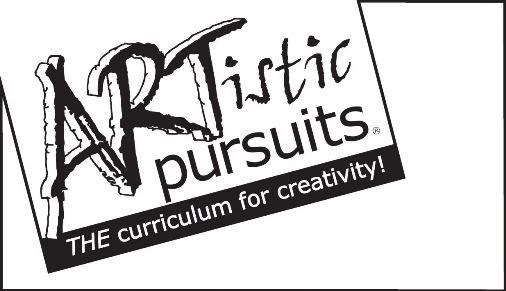 If you've been homeschooling for awhile you have heard of ARTistic Pursuits Inc. They are a leader in the homeschooling art curriculum world. They offer students and families a variety of books that gets kids involved in art while teaching them how to observe the world around them. The textbooks teach students about observations skills, art history, art appreciation, art techniques, and how to be creative. The books teaches art techniques and art vocabulary while allowing the kids to have fun creating wonderful works of art. ARTistic Pursuits Inc. offers books for students in preschool to high school. This homeschool art curriculum is a great way to have students grow in their artistic skills and knowledge. Students will be able to grow each year as they progress through the books.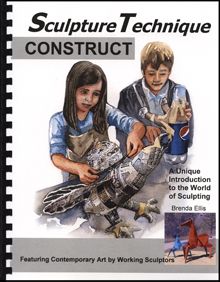 For this review, we received a physical copy of Sculpture Technique Construct by Brenda Ellis. The book is 83 pages and is a comb binding style. The cover is very durable. We have had no issues with the cover or pages getting worn out. The books list price is $47.95. Prices are subject to change, so be sure to check the website for the latest information. Sculpture Technique Construct is geared for children ages 11-18. You do not need to have done any of the other books from ARTistic Pursuits to complete this book. You do not need any prior knowledge to complete this book. Students with a variety of skill levels can complete these projects.
Sculpture Technique Construct introduces young artists to three dimensional art. The book teaches students art construction methods using paper-mache, cardboard and wire, and paper making. The books is broken up into 4 units.
Unit 1: Creating Form in Papermaking
Unit 2: Creating Planes with Cardboard
Unit 3: Creating Motion with Paper-Mache
Unit 4: Creating Volume with Wire
While going through the different units, students will learn about form, planes, motion, and volume. With each unit, students will create a new art project while learning a different element and using a variety of materials. Student will get to work with wet and dry paper. They will get to work in 2-D and 3-D forms. They will get to see their 2-D works of art become 3-D models!
How we used Sculpture Technique Construct?
We added it to our weekly schedule. We worked on the various projects over the past few weeks. We did start with Unit 2 since we were waiting for the supplies I order online for Unit 1. I was able to find all the supplies for Unit 2 at a local craft store (or I already had them in or supply).
The kids loved working with different papers. We worked on Unit 2 for a few weeks. We read and talked about a different section of the unit each week. The kids worked on a different art project each week. The first few projects the kids worked on lead up to a larger project for the end project. In Unit 2, the kids were able to see how a 2-D piece of artwork could be changed to become a 3-D model. They could see their own piece of artwork come to life!
What we thought of the book?
We loved it! We enjoyed the lessons. The kids loved creating a different type of artwork. They thought it was neat to work with a variety of materials. I liked how the kids were exposed to a new artistic style. My kids have plenty of opportunities to work with the traditional art supplies (paint, pastels, pencils), so this book was great at introducing them to a media that we have not worked with before or have used very little.
~Pros~
Book is very well organized
Lessons are clearly written and projects are explained well
Projects can be adapted to a variety of skill levels
Detailed pictures help students see what they are learning and creating
Colored pictures
Detailed supply list
~Con~
Material can be hard to find locally. We were unable to find some of the material for the first unit locally. I had to go online and search for them. Thankfully, all of the items were able to be found on online site.
We would definitely recommend this book to other homeschoolers. In fact, I plan on using this books to teach a homeschool art class with our local co-op next year. The kids were very excited about learning about sculptures, models, and 3-D forms!
Find out more about ARTistic Pursuits Inc. and all the great art curriculum books they have to offer.
ARTistic Pursuits Inc. Website
Facebook
Check out the other members reviews......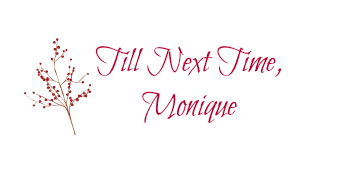 Please Note~ This post may contain affiliate links. If you choose to click on a link, add it to your cart and complete your purchase, I will receive a small percentage. We are very grateful for this additional source of income. Thank you.
Make sure you don't miss a thing! Subscribe to Mountain of Grace Homeschooling below and get the post delivered directly to your inbox!