As a Catholic mom, it was very important to me to introduce my children to the Bible and their Catholic faith early on. Over the years, we have owned many first Bibles. Today, I am thrilled to share with you
The Beginner's Bible
from
Zonderkidz
.
Zonderkidz is a part of the Christian company, Zondervan. Zonderkidz focuses on materials for children ages 12 and under. Zondervan is a world leader of the NIV Bible, Christian books, educational resources, religious curriculum, and digital products. The company has materials sold in over 60 countries and in 200 different languages.
For this review, we received The Beginner's Bible. The Bible is hardback and costs $16.99. My kids are too old for this Bible. Somehow, they have continued to grow bigger and bigger. We do have an older copy of this bible from when my children were wee little ones. We used to read it daily and we often took it to Mass to help them sit still. It is now packed away for when they have little ones of their own.
The Beginner's Bible is geared for children ages 6 and under according to their website. I would say the book is great for kids ages 10 and under, depending on your child's reading abilities. Older children can easily read the book by themselves, while younger ones would need help reading it. I love how on the first page there is a spot for who the book belongs to and a line that says "Will you please read to me? Thank you" Little children love to be read to and what better book than the Bible.
The Beginner's Bible is over 500 pages long and filled with beautiful, bright images. This new version of the bible includes 3D illustrations. I can't get over how bright and vibrant the pictures are. The older copy sadly looks dull and boring after reviewing this copy. I wish they had this book when my kids were little.
The Beginner's Bible is a wonderful bible for young children wanting to learn about stories from the Old Testament and New Testament. It's a perfect way for parents to introduce these bible stories. The book contains stories from both the Old Testament and the New Testament. There are over 90 stories accumulated in this book.
Since my kids were too old to enjoy this book, I took it to my religious education class. On Sundays, I teach the first grade religious class at my church. I like to start class off with a bible story, before we get into our lessons for the day.....Saint, Virtue, and Catechism. This book is perfect for reading to the children. The stories are well written, easily understood by the children, and are the perfect length to keep little ones engaged! This is a huge selling point for this teacher.
Zonderkidz also offers a few other versions of this Bible. Parents can purchase The Beginner's Bible Deluxe Edition that comes with 2 audio Cd's or The Beginner's Bible Collector's Edition that comes with 2 audio Cd's and a DVD of 94 Bible stories.
The company even offer resources to go along with the book for parents and teachers! I found stickers, bookmarks, coloring pages, crossword puzzles, word searches, search and finds, writing pages, and matching sheets. This a fantastic resource and it's FREE!
They didn't leave the kids out either. Kids can find fun games to play online, a few videos to watch, and coloring pages to print with the help of parents.
Want to see more of the great products from Zonderkidz just stop by for a visit on their social media pages.
Check out the reviews from the rest of the crew!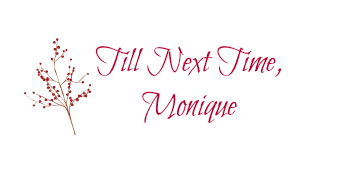 Please Note~ This post may contain affiliate links. If you choose to click on a link, add it to your cart and complete your purchase, I will receive a small percentage. We are very grateful for this additional source of income. Thank you.
Make sure you don't miss a thing! Subscribe to Mountain of Grace Homeschooling below and get the post delivered directly to your inbox!