Today, I get to share with you all about the
Pro Plan
from
HelpTeaching.com
! The kids and I have been using this online site for the past few weeks. For this review, we received the Pro Plan. The Pro Plan is a yearly online membership for $24.95 a year. With the Pro Plan, we received unlimited access to all of the resources on the website.

HelpTeaching.com is an online website for students in Preschool to 12th grade. It's a great site for teachers, homeschoolers, and tutors. It offers so much and will make lesson planning a lot easier, especially if you create your own curriculum every year. This site will give you a break from planning by offering you a helping hand. It will definitely help you teach!
The site offers 3 different levels of membership....Free, the Pro Plan, and the Group Plan. The type of membership you choose will determine the resources you will have available.
The Free Plan is free of course, but offers the least amount of options. With the Free Plan, you will have access to some worksheets, but many are only available to full members.
The Pro Plan offers unlimited access to all of the worksheets and tests. You will be able to use the online lessons and online tests. You will be able to add pictures to test or worksheets that you create. You can chose from their selection of images or upload your own.
The Group Plan is for schools and businesses. With the Group Plan, you'll have the same benefits as the Pro Plan but you'll be able to have up to 30 different users. The Group plan would be great for homeschool co-ops.
So What Does HelpTeaching.com Offer?
A ton of stuff! When first logging one, you will feel overwhelmed and have no idea where to begin. Just spend some time searching the site and you will quickly see all that HelpTeaching.com has to offer.
Worksheets
Test
Test Maker
Games
Online Lessons
Test Room~ Online Test
I'm still discovering new things! The website is easy to follow and is laid out well. It's organized very well. HelpTeaching.com offers a variety of resources for elementary, middle, and high school students. You'll be able to print worksheets, tests and answer keys, and activities. Over 1,000 worksheets are available. 1,000 worksheets and they are adding more every day. You'll find that there are worksheets available for a wide range of subjects. You'll be able to choose worksheets for English, Art, Science, Social Studies, Math, Life Skills, Seasonal, Holiday, and Early Education! There's a worksheet for everyone and everything. At least it looks like that so far.
The Pro Plan allows members to do online lessons and take tests in the Test Room. The lessons are to help students become more independent in their learning. This option provide a great way for students to build confidence in their own abilities. It allows them to work independently and as a bonus mom can spend a few minutes cleaning, taking care of herself or focusing on the little ones. The online lessons are perfect for those days when mama is sick (we've had a few weeks of that here lately).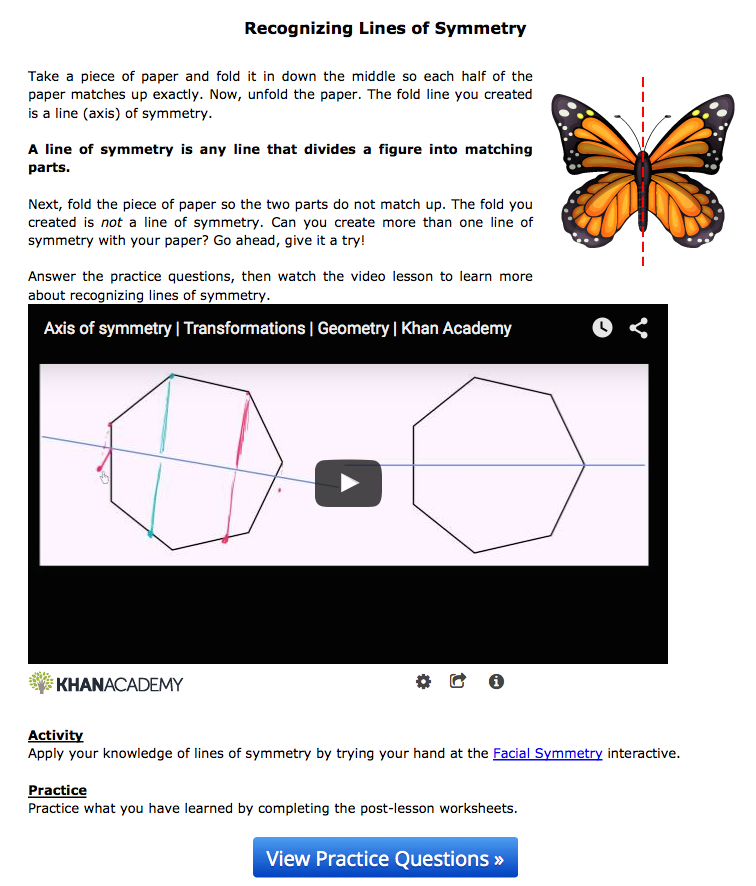 You can create your own Bingo games and word searches. This option can add a lot of fun into your school day. What kid doesn't like a round of Bingo? I know a game of Bingo in our French was always something we looked forward to in high school.
The site offers the ability to create your own tests. You can choose between Fill-in-the-Blank, Multiple Choice, True or False, and Open-Ended Questions. You can create a test with just one style of questions or use all four. There is even an option for taking online tests that have already been created.
So How Did We Use It?
When first longing on, I was very overwhelmed. There is so much to see and check out. I was a little confused at first, but after spending some time searching through the site I started to find my way around things. They do have a help section that explains any questions that you might have.
I started looking up subjects we were already studying or topics we will cover this year. For example, in science this year we are covering plants, biomes, and the human body. I clicked on science and then clicked on the links to the topics I needed. I found plant worksheets and tests for a variety of grade levels. I found worksheets about biomes.
I found a great section of worksheets about the human body. These worksheets will come in handy in a few weeks when we start the human body. They will make my lesson planning extremely easy for this unit study.
I created a few worksheets to be used for tests for my kids. I created a Catechism test to review the past 9 weeks of lessons. I added my own images to this test. It was very easy to do.
The kids had been learning The Gettysburg Address, so I created a worksheet to help with their memorization. This was sort of a pre-test for them.
On this worksheet, I used one of the images provided by HelpTeaching.com. They have a nice selection of images for use. I do wish they has a selection of images for history though. Images of various historical scenes, presidents, great leaders, and civilizations would be nice.
I did try out the game maker! I created a word search for Lent. It was easy to do and is a great way to add some fun to your day.
I spent a good amount of time searching around the website. While poking around, I found plenty of math worksheets that would be great for reinforcement and summer time. The math worksheets would be a wonderful way to keep math nice and fresh in their minds during those long summer days of playing outside and eating ice cream.
HelpTeaching.com offers a nice selection of art worksheets. Art history, art theory, and artistic styles are all covered!
We didn't use the online lessons or test yet. We've had 3 weeks of illness in our house, so things have been a little crazy around here. I did look through the online lessons and I am very impressed! They offer so many lessons in a variety of subjects. I can definitely see us using this fantastic feature in the future.
What Did We Think Of HelpTeaching.com?
I think HelpTeaching.com is amazing! I have been planning my own lessons, my own worksheets and tests, and searching for free stuff online for the past 9 years. HelpTeaching.com would be a great way for me to cut down on my planning. I would be able to get more of my free time back! For $24.99 for the whole year, you are really getting a bargain with all that the website has to offer.
The selection of worksheets, tests, online lessons, and the fact that you can create your own test is a HUGE selling point. I can see myself using the create your own worksheet/tests for religion, but I know I'll be able to find pre-made stuff in the other subjects.
The only complaint I have, which really isn't a big one, is that the younger kids worksheets and test have more color and are much more appealing to look at. I wish they would offer more colorful worksheets for the upper elementary and middle school age students. Nobody wants boring stuff. It's not a big deal though, definitely not a deal breaker. I just prefer color!
As a parent to two kids in the middle school years and heading into the high school years, I can see us using HelpTeaching.com more and more in the future. We will be adding this to our list of curriculum choices for next year!
Are you interested in learning more about HelpTeaching.com?
The Pro Plan is available for $24.99 for the year. With the Pro Plan, you have unlimited access to all the site's resources including the test maker, online lessons, and online test room. It really is a bargain!
Find HelpTeaching.com on social media...
Stop by and visit the Schoolhouse Review Crew and see what the others are saying about HelpTeaching.com....


Please Note~ This post may contain affiliate links. If you choose to click on a link, add it to your cart and complete your purchase, I will receive a small percentage. We are very grateful for this additional source of income. Thank you.
Make sure you don't miss a thing! Subscribe to Mountain of Grace Homeschooling below and get the post delivered directly to your inbox!