For the past few weeks, my kids have been working on various concepts with the
Complete Home Learning Suite
from
Essential Skills Advantage.
For this review, we received a one year online subscription for two students for the entire program. A subscription for one student cost $69.99. Be sure to stop by the website to see the current pricing and discount for multiple students.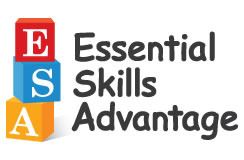 The Complete Home Learning Suite from Essential Skills Advantage is an online supplemental curriculum for students in Kindergarten through 6th grade. The curriculum consists of 14,000 interactive learning lessons broken up into 43 individual programs and 998 learning units. Essential Skills Advantage has been around for over 15 years and is currently used in over 20,000 schools and homes!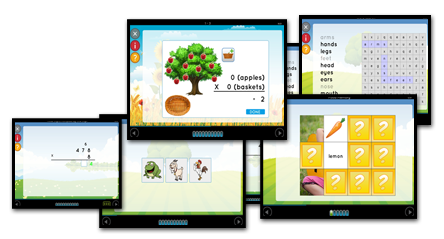 Over the past few weeks, the kids have been working through various curriculum concepts with the Complete Home Learning Suite. Therese has been working through 4th grade and 5th grade, while Michael has been working through 6th grade.
The kids have been able to explore a variety of subjects geared for their grade levels.
Reading (Grades K- 6th)
Spelling (Grades 1st-6th)
Language & Grammar (Grades 3rd-6th)
Math (Grades K-6th)
Science (Grades K-3rd)
Geography (Grades 3rd-5th)
Each section is broken down further into very specific topics. For example, under reading students will learn about reading essentials like phonics and comprehension. Language and Grammar is broken down and covers vocabulary, writing fundamentals, creative writing, and grammar.
So How Did We Use the Complete Home Learning Suite?
Therese was the first to log in and get started. Since she has been struggling with Math, I had her head right into the 5th grade math section. Here she began working on math operations and number concepts. Quickly into the math 5, we realized she needed to back up and give math 4 a try. In math 4, she was able to work more efficiently and understood what was being presented. When we bumped her back to math 4, we skipped over the math operations of addition and subtraction and started with multiplication since that was what her math book was focusing on at that time. Under multiplication, she was presented with 14 activities to complete.
Math 4 was a perfect fit for her. I loved how we she could skip around and work on different activities. If she was becoming frustrated with multiplication one day, the next day she could work on addition. The flexibility of being able to go between various grade levels was extremely helpful. Like so many kids, Therese falls all across the board. I loved how she could work on math 4, but also work on language and grammar 5. The online suite was able to be fitted to her individual needs. The lessons provided her with wonderful lessons and helped reinforce her learning especially in areas she may have been struggling a little.
Michael logged in and immediately tried to head into the science section! He was a little upset when he discovered the science lessons only went up to grade 3. He hopes that they fix that in the future. After getting over his disappointment, I suggested he head into the reading section. I was hoping he would be able to build his vocabulary and reading comprehension.
Unfortunately, Michael found this section way to easy. The words were too simple for him. I will say though that he reads on a high school level, so this may not have been a good fit for him. I looked through the activities after he brought up this issue with me. The program is amazing. I love how it teaches the various words and the repetition is fantastic.Michael found that annoying, but I honestly believe that it would help a child who didn't know the information or just needed a learning boost. Michael had a hard time sticking with the online suite. It was just too easy for him. It would be great if they offered middle school years or high level concepts!
So Here is What We Thought.....
Overall , the Complete Home Learning Suite is a fantastic curriculum supplement. It would definitely help students who might be struggling just a bit. It would also be great for students who want to work ahead. It would be a wonderful way to introduce them to the next grade level. I love the variety of subjects they have to offer. Science for older kids would be great , as well as geography for the little would be fun too. Grades 1-5 seem to have the most options for them. I would recommend this online suite for parents wanting to keep the learning going through the long summer months. A few lessons a day would be a great way to keep their mind fresh! I know Therese will continue to work through it, especially now that her regular lessons are winding down. I wouldn't recommend it as a full curriculum for the upper grades though, but I know they don't represent the product as that either. The Complete Home Learning Online Suite is a wonderful supplemental curriculum for students!
Pros:
Lessons were clearly presented
Graphics are nice and clean
No annoying voices or characters (the kids really liked that)
Extremely easy set-up
Log in screen is easy to navigate
Easy for kids to log in and get started
Variety of subject was great
Great for math and language arts
Cons:
No science for upper grades
No geography for K-2
Sometimes the writing in the lessons were a little hard to read over the pictures or graphics
Problems that were wrong were not marked wrong...a little confusing for students
When carrying in math the carried number was placed to the right of the number making it look like it was over the previous number causing Therese to forget it
No way to differentiate between students. I often forgot which kids was which student, of course they didn't. Maybe having a picture to choose could help busy moms out
Learn more about the Complete Home Learning Suite from Essential Skills Advantage!
Want to see what the other members are saying about this online curriculum from Essential Skills Advantage?
Stop by and see how their kids enjoyed it too!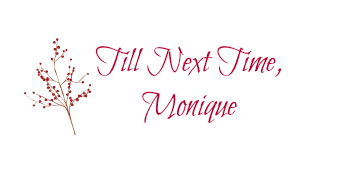 Please Note~ This post may contain affiliate links. If you choose to click on a link, add it to your cart and complete your purchase, I will receive a small percentage. We are very grateful for this additional source of income. Thank you.
Make sure you don't miss a thing! Subscribe to Mountain of Grace Homeschooling below and get the post delivered directly to your inbox!